Classes Undercover: Bicycle Technology
At Boulder High, there are many classes, some more popular than others: new and old, required and fun, and most notably known vs. unknown. For today's topic, we will be exploring the very fresh and new class of Bicycle Technology. This has been brought up and turned into a course by the well-known Mr. Boyer, sophomore biology teacher, and now Bicycle Technology (more commonly known as Bike Tech) teacher here at Boulder High School.
Boyer thought of this idea in 2010 as he started the mountain bike team; he became aware of this class in a school in Santa Cruz, which started as an experiment to see if it worked and if people were interested. Boyer says, "I followed it through the years and saw this class grow in Santa Cruz, and then now they're trying even to take it nationwide." Boyer then adds that he would love to teach students how to take care of themselves and their bicycles, so they aren't just taking them into shops all the time, thus spending money or getting a new bike when necessary. Another driving force for the creation of this class was to ensure that students weren't just sitting around in seats all day.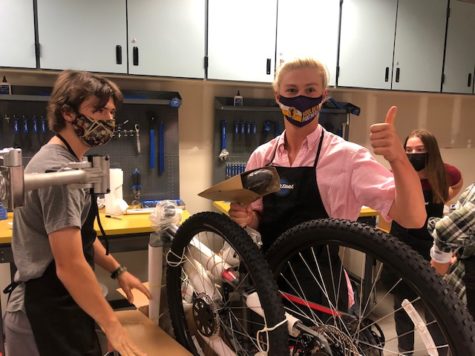 A majority of the student body may be wondering, what exactly is Bike Tech? The main objective of this class, says Boyer, "is to be a hands-on, practical experience kind of course." The practical experience, of course, is fixing bikes. In addition to this, the class is not overly complicated to the extent where it is impossible to learn and understand, but complex enough so that students still know and can learn to teach others about a bicycle and maintain it and repair it. 
He isn't the only one interested. There are only 24 students in the class at this moment in time. Besides that, over 58 students signed up for this class! Not bad for the first year. Mainly because only one day is allotted for this class; 58 is a lot! Compare that to some other 15 person classes that are very impressive.
Boyer also adds that he wants "to potentially have more kids sign up for the class and expand those numbers," so who knows what could happen in the future! 
Leave a Comment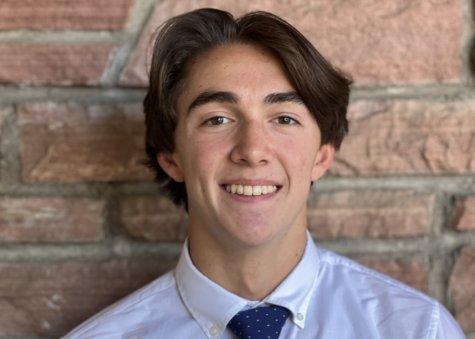 Calvin Boykoff, Sports Editor
Calvin Boykoff is a senior at Boulder High, entering his third year as a member of The Owl. This year, however, Calvin is entering into a leadership position and has taken upthe role of sports editor. Aside from writing and editing The Owl, Calvin enjoys video production and editing, which he sees as a career path he would like to pursue. He sees his future outside of the United States and is looking toward university in the United Kingdom or the Netherlands. In addition to his interest in media and video work, Calvin is a diehard soccer fan, playing for the varsity team this fall and supporting Chelsea Football Club. After every game or practice, Calvin loves to chow down on just about any food...