"Shang Chi" From the Eyes of a Diehard Marvel Fan
The Marvel Cinematic Universe (MCU) has been exploding in nutty ways over the past few months, drom Marvel Studios' various new TV series throughout the summer, such as Wandavision, The Falcon and the Winter Soldier and the new mind-bending series, Loki. All of these pieces set up the next phase of the MCU which has been brought to theaters for the first time through Shang Chi: The Legend of the Ten Rings.
In my personal opinion, while it was the first in a series of highly anticipated movies, it was a little bit underwhelming. Yes, it was a great stand-alone movie but as it is part of a whole of the MCU, it did not live up to the potential that I thought it to have. Although it was not a very intriguing movie in the grand scheme of things, on its own, it was a great origin story for the introduction of a new hero. 
Aside from the bigger picture, "Shang Chi" showed a tremendous use of new forms of computer-generated images(CGI) and the introduction of martial arts and its vast power. The combination of these two things contributes to impressive, eye-catching fight scenes, unlike any I have ever seen before. From battles inside a city bus in San Francisco to the scaffolding outside a towering building in Macau, China, it makes for an enticing movie with intense clashes and it's lighthearted and giddy dialogue make it a fun watch that shows and movies promise for future releases from Marvel.
On top of all of this, the overwhelming production cost came to be around $200 million, compared to the average budget of all films to be around $65 million. Even though the cost was high, it has proven to be worth it, based on the action, set design, sound production and everything in between. "Shang Chi" has hit the box office very recently and already made around $119.5 million back and is set to make more as time goes on. 
Personally, I would give this movie a solid 8.5 out of 10. While it does have gripping fight scenes and a hooking storyline, after I saw "Shang Chi," it left me wondering how it is going to contribute later to the MCU as a whole. I am not the only one who feels this way though, given that the reviews on the movie are rated an 8/10 on IMDB and a 92% on Rotten Tomatoes. Most of the reviews state that the movie is a "must watch" and "enticing," and I cannot help but agree with them. This movie, coming from a Marvel fan, is vital to the future of the MCU and any other Marvel fan out there must watch Shang Chi: The Legend of the Ten Rings.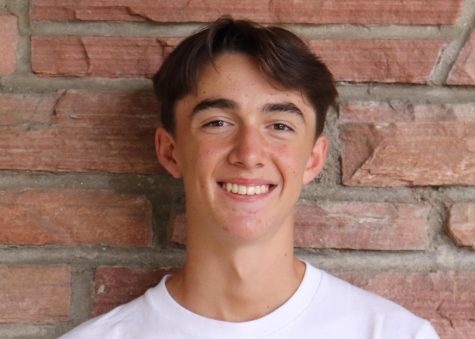 Calvin Boykoff, Staff writer
Calvin is an active, energetic and optimistic Junior in his second year on the Owl Newspaper, and is looking to write about all things from sports to student opinions. Calvin is playing varsity soccer for Boulder High and bleeds purple while also shining like gold. In addition to bleeding purple, purple grapes are Calvin's favorite, as opposed to the green grapes, which are likely sported by some weird Broomfield team. This year, Calvin is looking to write more about school events and opportunities and using his editing skills to work on The Owl Show in its revival from last year. This year, Calvin's main drive is to have fun, throughout the whole year instead of just one semester like his...