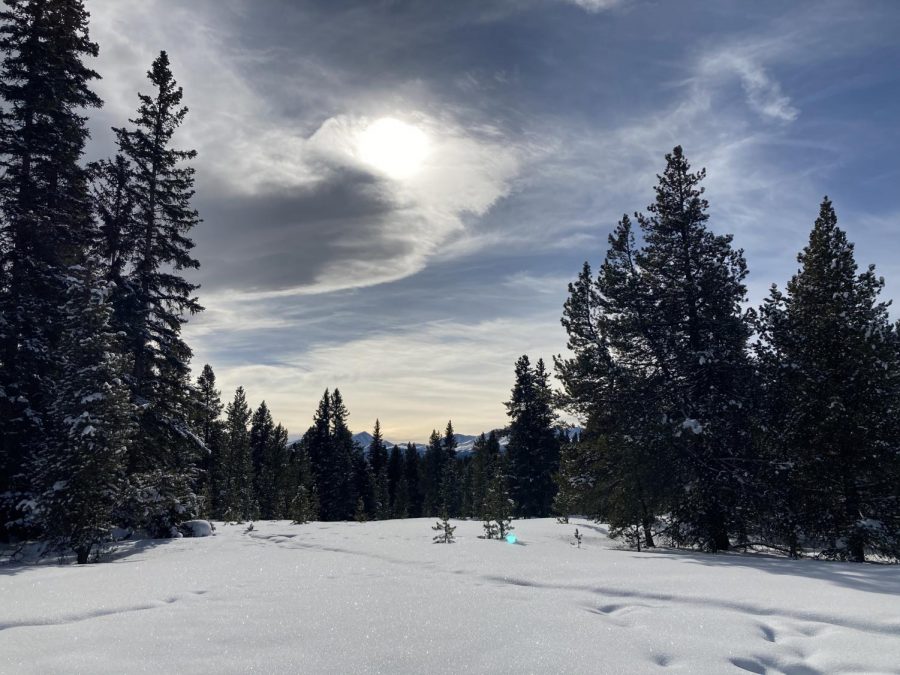 Elliote Muir
After a much-anticipated storm has left Boulder County covered in up to three feet of snow, Boulder Valley School District (BVSD) announced on Monday night that Tuesday, March 16, will be a snow day for all students. There will be no remote learning. 
All BVSD schools and facilities will be closed and all activities and COVID-19 mobile test sites have been canceled. Food distribution has been rescheduled to Wednesday, March 17, from 4 to 6 p.m. at 6500 Arapahoe Ave. in Boulder and from 2 to 4 p.m. at Nederland Middle-Senior High School in Nederland. 
In an email, the district stated that "[despite] grounds and custodial team's herculean efforts to prepare our buildings for the return of students," deep snow on side streets, sidewalks and bus stops would make it "difficult if near impossible, to get to school tomorrow." 
This weekend's snowfall is being touted as the fourth largest in metro area history. At Denver International Airport, where official snowfall totals are calculated, 24.1 inches were recorded on Sunday evening, the greatest accumulation since 31.8 inches fell in March 2003. Difficult travel conditions and intermittent power outages have been reported across the Front Range.
Tuesday will be the first time in several years that BVSD has declared a full snow day. In recent years, the district has adopted a policy of late start snow days, postponing the opening of schools until 10 or 11 a.m. to allow ample travel time and shortening the school day accordingly. This approach has infuriated students and teachers alike who see the shortened class periods as futile and mourn the lost opportunity of a free day to spend in the snow. Similarly, it is unusual for the district to announce school closures in advance. 
While more snow is in the forecast for Tuesday, BVSD expects schools to resume normal operations on Wednesday, March 17.