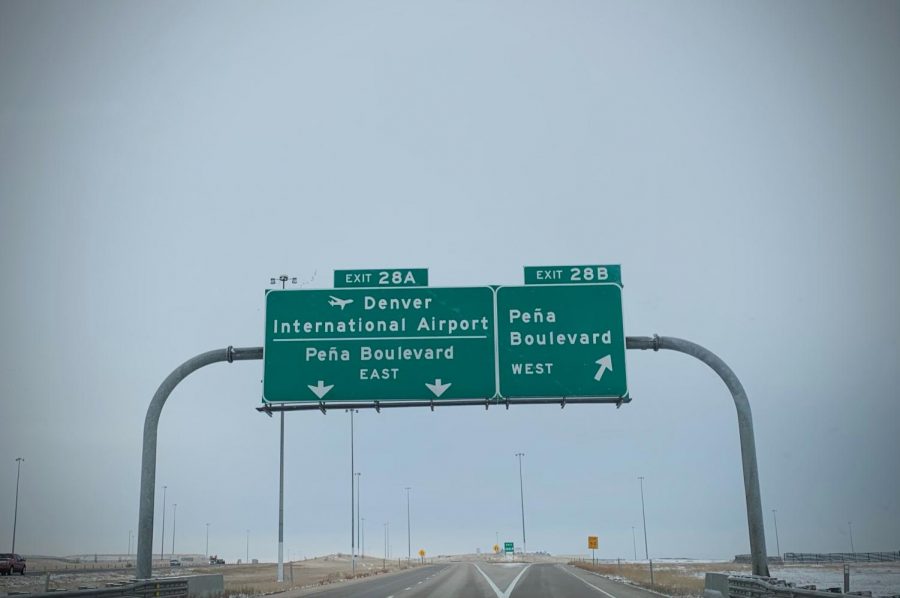 Isabel Oliver
On December 10, the CDC updated its travel advisory stating that "Travel can increase your chance of spreading and getting COVID-19. Postponing travel and staying home is the best way to protect yourself and others from COVID-19." But people are still traveling and I am unfortunately among them. 
This past weekend I flew to Boston, MA for medical reasons. I got tested prior to flying and tested again once I arrived, but I found myself questioning whether or not those around me were taking the same precautions. Moreover, why were they traveling at all? Did they have medical needs as I did? Were they returning home from school? Or were they just taking a vacation in a time where many are still quarantining at home? 
No matter the reason behind traveling, there's no denying that air travel in the time of COVID-19 looks very different than it used to.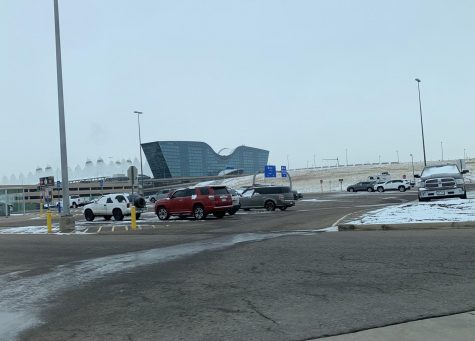 Entering long-term parking at DIA, the parking lots were noticeably emptier than they used to be with parking spots open throughout the lot.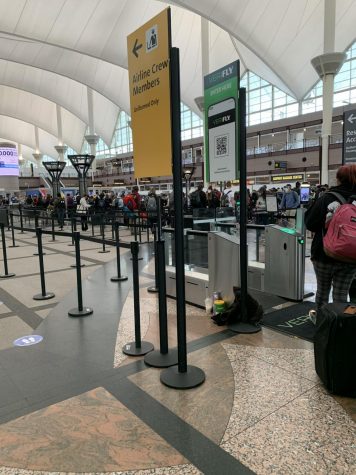 While the parking lot felt fairly barren, the security line felt just as lengthy as usual. While parties were socially distant after one another in line, there were no buffers in between security slack-lines to separate each tier.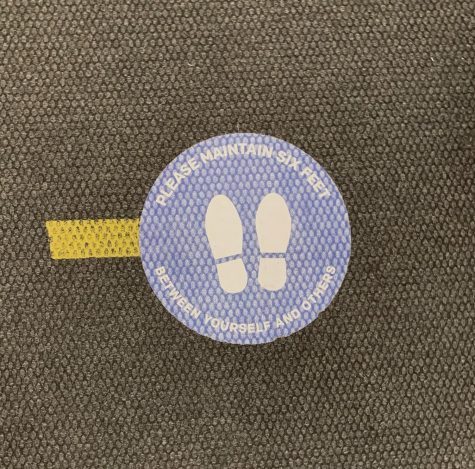 Worn-down instructional dots cling to the floor, marking six-foot-apart waiting spots for airport patrons.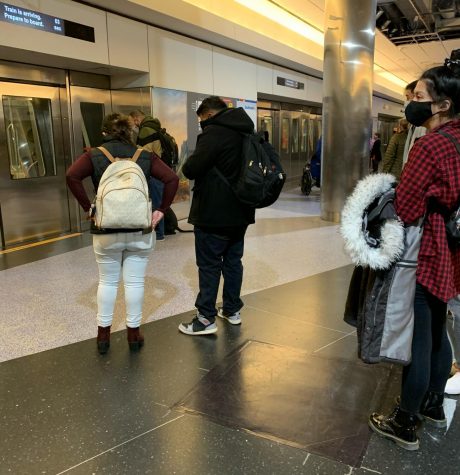 Fliers waited for the train, socially distanced, before packing into the cars like sardines to get to their terminals.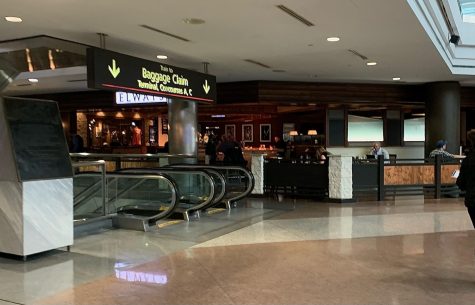 Popular airport dining like Elway's still held socially distant diners, waiting for their planes.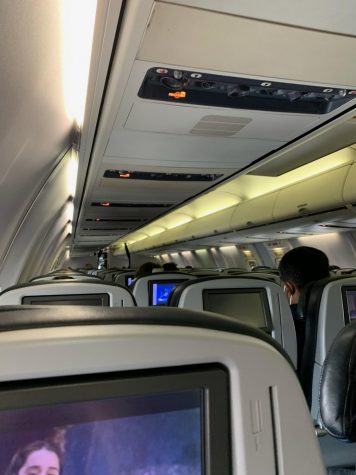 Many airlines began blocking the middle seat on airlines to maintain distance during the pandemic, but almost all of them have ended that policy just in time for the holiday rush. While middle seats aren't guaranteed to be empty, flights seem to be relatively empty. Although I did notice that the more expensive seats (economy, economy plus and first-class) seemed to be much more distanced than the seats further back in the plane.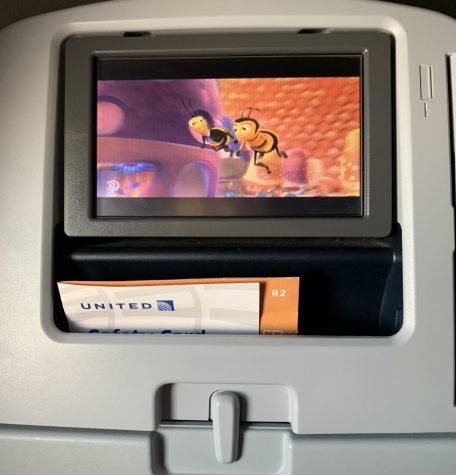 Some things on the flight remained the same, with regular entertainment and drink service. However, many comforts like the inflight magazine were missing.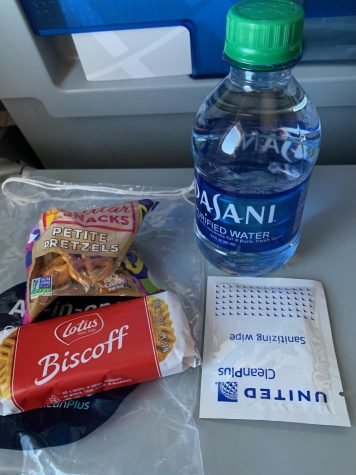 Service was also a little different with little baggies of snacks being delivered with a cleaning wipe. For the most part, passengers only seemed to remove masks while eating or drinking.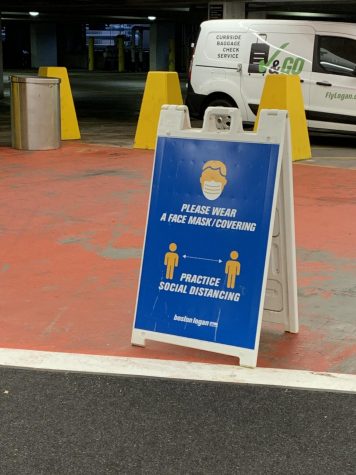 Arriving at the airport in Boston, passengers were asked if they had filled out a mandatory travel form for the state and were reminded constantly to wear masks and stand far apart from one another.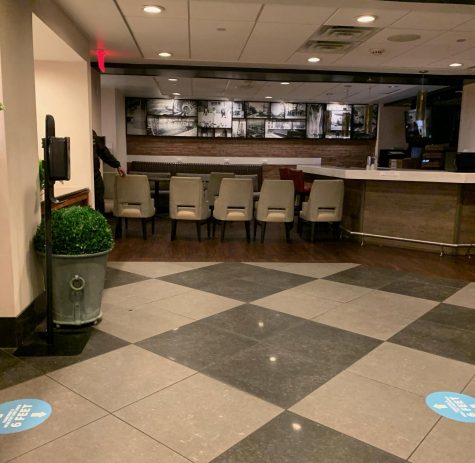 Finally, arriving at the hotel you can see that dining areas are closed down and lobbies are prepared for distanced serving. Much different than a typical vacation.
While I feel pretty confident that I haven't gotten COVID-19 due to limited exposure and being incredibly cautious with my surroundings, flying certainly created more stress than it used to. During this time I strongly suggest that the next time you get a little stir crazy sitting in your house and need to get away, think through your actions with empathy and consider the safety of others around you and opt for that five-hour road trip to Winter Park instead of a flight. Whatever you do, stay safe, get tested regularly if you're exposed and enjoy your holiday season.