Among Us and AOC
Despite being released on mobile and PC platforms in 2018, the video game, Among Us, has recently experienced a massive popularity boom. With its user-friendly interface and simple concept, it's an easily addictive game that can even be played with friends in groups of up to 10 people. No one really knows why exactly this game was suddenly brought into the spotlight, but it's evident that it's destined to be there for a while.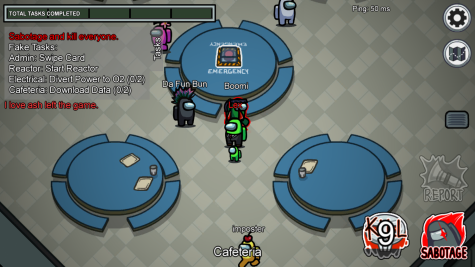 Among Us can be compared to a game called mafia, and the concept is simple, there are two different groups in the game: imposters and crewmates. Crewmates must complete their tasks before being killed by the imposters or figure out who the imposters are. The tasks consist of things such as swiping an identification card or starting a reactor. The imposters' job is to kill as many crewmates as possible without being caught, and they have the advantage of using vents–short cuts available only to them that can transport them across the map. Imposters are also given a list of fake tasks to convince them that they are actually a crewmate.
Though the concept is simple, the game's 2D animations and players' ability to develop new and different strategies make it possible to play frequently. There are currently three different playable maps–Skeld, Polus, and Mira HQ–each having their own unique setting, such as on a spaceship or in a snowy wasteland. While three maps isn't a ton of variety, it's just enough to make players feel like they have options.
In addition to the map variety, there is also the ability to customize your character. While customization is slightly limited, with hats and color being the only free option if you play on an iPhone, playing on a PC allows the user to pick from a few outfits. Pets are also purchasable across all platforms, as well as more outfit variety. Players tend to adopt a regular color and hat, making this their in-game persona. Jokes have already been made worldwide as to what certain colors and hats say about the people using them.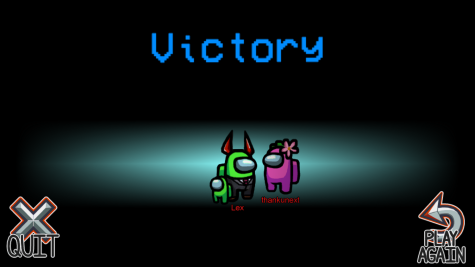 The game's multiplayer nature has also allowed for a new and interesting way for friends and family to have fun together. The game has private and public game options, meaning that you can either play with friends, family, or strangers. Friends who are physically apart can use Discord, a social networking app popular for video gaming, to have open discussions around the game rather than type it into the game's chat, resulting in friendly banter and debates. It also allows for easier lying, as you can't exactly have tone or attitude over text. With COVID-19 keeping friends separated and with minimal options to have fun together, the game has become a great way to feed interaction. 
Even well-known celebrities and politicians are jumping onto the trend and playing amongst themselves. Congresswoman Alexandria Ocasio-Cortez, a young and liberal politician, recently played Among Us on Twitch, a streaming platform, to raise voting awareness and turnout. She played with other well-known streamers such as JackSepticEye and Corpse Husband and ended up breaking numerous records on the platform. At its peak, the stream had around 435,000 plus viewers, placing AOC in the top twenty largest streams in Twitch's history. Ninja holds the current record for viewership with 600,000, but CBS suggests that with the help of the other streamers, her total viewership was around 700,000. With her ultimate goal of bringing in viewers to increase voter turnout, it's safe to say she has a considerable amount of Gen Z on her side; after all, what is more enticing than a younger politician playing their favorite video game while asking them to vote? 
It's safe to say that Among Us is set to stay in the spotlight for a while. Although no announcements have been made as to major updates or additions to the game, fans remain obsessed with its social dynamics and simple yet complex gameplay. Among Us is definitely going down in the Covid-19 quarantine hall of fame.
Leave a Comment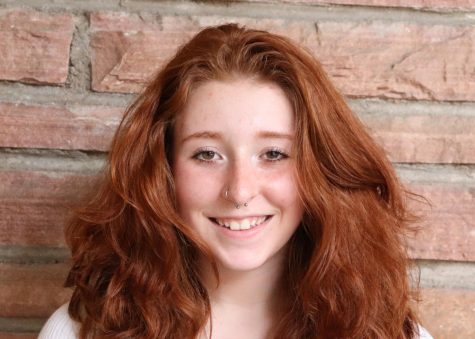 Alexa Dembo, Editor-in-chief
Lex Dembo is beginning her third year as a part of The Owl's staff as Editor in Chief. Last school year she was the editor of the arts and entertainment section, and this year she is excited to take on a higher leadership role. Lex is a passionate writer and is looking to pursue journalism outside of her high school career. Having been a part of the staff for so long, she hopes to make a lasting impact on the publication before she graduates. She is a member of the varsity swim team and Troupe 60 and enjoys being involved in extracurriculars where she gets together with her peers. In addition to being interested in school activities, she is also very passionate about politics and current events....