Delicious Daikon
There is a new restaurant in town, Daikon Banh Mi. You may not have heard of this new fast food restaurant located near the Twenty-Ninth Street Mall. Or, you may have seen some of their ads, with the catchy tune of "Banh Mi, in Boulder. Fresh herbs, pork shoulder." Now you may be wondering, what kind of food does Banh Mi make? Well, they are known for their famous (and delicious) Banh Mi! Banh Mi is a type of sandwich from Vietnam, usually made up of various ingredients, such as meat, pickled vegetables, and chili peppers, all wrapped up in a baguette. They also offer other foods such as bowls, salads, and pho soup. "It's the best sandwich in the whole world," according to Daikon Banh Mi Shop's website (yes, that is their own official website). When Daikon is not making sandwiches, they make funny videos, which you can find on their YouTube channel or their website at https://daikon.com/. Overall, Daikon is a great place to go for lunch on a warm fall day.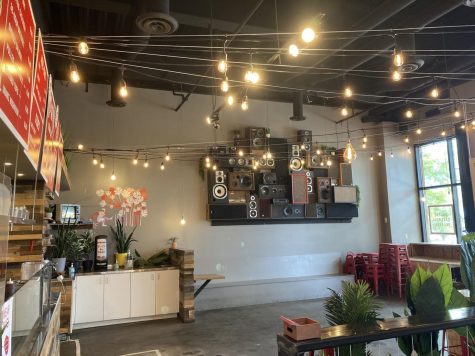 As you walk into Daikon, you will instantly see that it is the perfect clash of Vietnamese culture and the hipster vibe. Lights are strung across the ceiling; there's lots of shrubbery and a wall full of just speakers. That's right. Speakers. They coat the wall and bring a 70's hipster vibe into the store. There is only outdoor seating for working around COVID-19, and there is tape on the floor, instructing you where to be until you are called forward. Overall, Daikon has a relatively nostalgic feeling when you walk in, providing comfort and ease. 
As for service, Daikon does not feel different than any other sandwich shop. They take your order and make the food. There were no surprises, negative or positive. Although the Banh Mi took a little longer than expected to prepare, only two people were in the shop. 
When getting Banh Mi, it isn't easy to expect what will go on inside the baguette, especially if it is your first time having one. Daikon offers multiple varieties of each of these foods, with different meats inside. They provide a mixture of vegetables and meat (a little heavy on the cilantro) and wrap it all up in a baguette. When ordering, you can choose to have spice or no spice. Upon asking, the servers claimed that it was only a little spicy, but once I finished the meal, I have to admit I was tearing up a little bit (that may-be because of my general dislike of spicy foods, though). Daikon is definitely a twist on what one may think is a regular sandwich. It is up to the customer whether they choose to have a spicy or non-spicy roll,  maybe just a bowl, salad, or soup. Overall, my experience at the Daikon Banh Mi shop was a great one. It allows customers to try something new and unique while keeping close to a hint of what they're used to. From the hipster-Vietnamese clash to the interesting and somewhat spicy food, the Daikon Banh Mi shop is the perfect place to go on a warm fall day.
View Comments (1)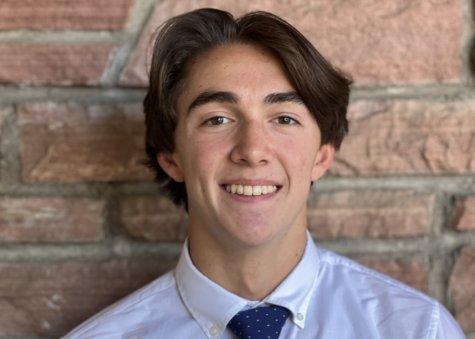 Calvin Boykoff, Sports Editor
Calvin Boykoff is a senior at Boulder High, entering his third year as a member of The Owl. This year, however, Calvin is entering into a leadership position and has taken upthe role of sports editor. Aside from writing and editing The Owl, Calvin enjoys video production and editing, which he sees as a career path he would like to pursue. He sees his future outside of the United States and is looking toward university in the United Kingdom or the Netherlands. In addition to his interest in media and video work, Calvin is a diehard soccer fan, playing for the varsity team this fall and supporting Chelsea Football Club. After every game or practice, Calvin loves to chow down on just about any food...