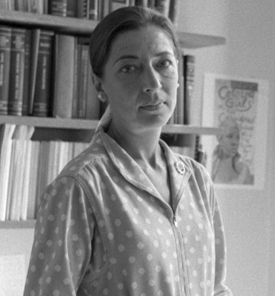 Wikimedia CC BY-SA 4.0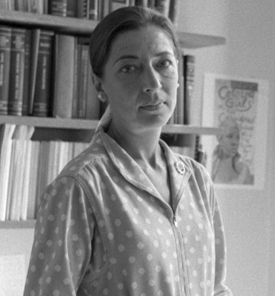 It was a beautiful August day in Washington D.C., 1993. The White House buzzed. Members of the press and loved ones stood waiting. They were waiting for her, for Justice Ruth Bader Ginsberg. She strode proudly that day, standing fourteen inches below the beaming President Clinton to her left. Dark red carpet ran beneath her feet, bright white walls enclosed the room, the American flag hung beside her. She was to be sworn in as the second woman and first Jewish woman to serve on the bench of the United States Supreme Court. She was to change history.
Until her passing on Friday, Sept. 18, 2020, due to pancreatic cancer, Justice Ginsberg served in the Supreme Court for 27 years. As we mourn her death, we look back upon an unbelievably influential lifetime. Her story didn't start with red carpet and white walls and presidents. Before she was the legendary Justice Ginsberg, she was Ruth. 
Ruth Joan Bader, to be exact, was born on March 15, 1933, in Brooklyn, New York. She was the daughter of a working-class family and an independent spirit. While her mother, Celia Bader, never attended college and died the day before her daughter graduated from high school, her influence on Ruth's spirit was grand. She too lost a battle with cancer. Ruth never forgot the values her mother taught her; she kept going.
Young and bright-eyed, fresh out of Cornell University with a government degree, Ruth married Martin Ginsberg. Set up on a blind date, their love story is one for the books. "He was the first boy I ever knew who cared that I had a brain," she remembered. The first boy who cared. And while Martin battled cancer, Ruth wrote his law papers, took notes for his classes and took care of their three-year-old daughter all while pursuing her own degree at Harvard. Thanks to Ruth, Martin graduated on time and magna cum laude. Marty, as he was known, also lost his long battle with cancer and passed away in 2010, leaving Ruth alone after an impeccable partnership.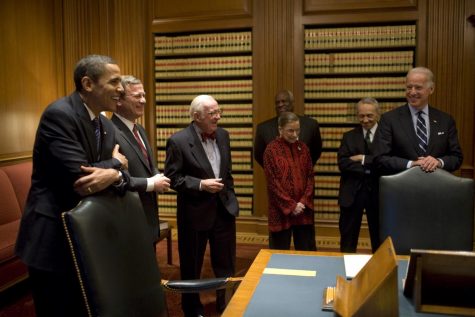 Ruth was one of only nine women in her class of over 500 law students. She excelled at a school where the dean felt openly that women should not be taking the places of qualified men. And although Marty was swept up into a New York law firm straight out of school, Ruth found herself far less desired than her husband in the workplace. After finishing her degree at Columbia, she clerked and taught civil procedure while being consistently paid less than her male counterparts. And so she started thinking, inspiring those around her, firing up movements, changing things. She took matters to the court. She preached and preached that the law must not allow discrimination on the basis of sex. She argued six women's rights cases before the Supreme Court and won five of them. "Women belong in all places where decisions are being made," Ruth said. And she proved it.
She then became a judge. She fought for change every day of her life and in 1993, on a big and beautiful August day, she was made a Justice in the highest court in the land. "Notorious R.B.G." is what we call her. Notorious R.B.G.
For 87 years, Ruth pioneered and championed gender equality. She succeeded at Cornell, Harvard and Columbia. She became the first female professor tenured at Columbia, the second woman in the Supreme Court, a member of the National Women's Hall of Fame, recipient of the American Bar Association medal and recipient of the National Constitution Center's Liberty Medal. The list of accomplishments goes on and on. The resume of an equality icon is one that history cannot ignore. 
Justice Ginsberg inspired many and her death leaves questions about the future lingering and unanswered. But through remembering Ruth Bader Ginsberg, her legacy will live on. "Our Nation has lost a jurist of historic stature," said Chief Justice John G. Roberts, Jr. "Today we mourn, but with confidence that future generations will remember Ruth Bader Ginsberg as we knew her—a tireless and resolute champion of justice."
That is who Ruth was from the beginning to the end: a champion of justice, a Justice, and she will be forever missed.
"Fight for the things that you care about, but do it in a way that will lead others to join you."  -Justice Ruth Bader Ginsberg