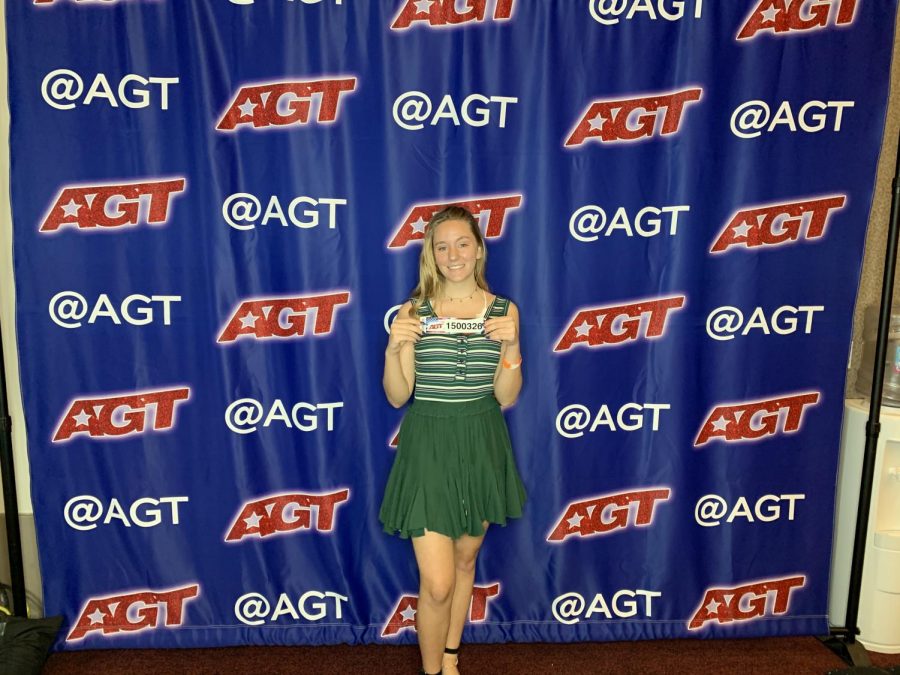 Photo provided by Allison Lydic
One of our panthers is on her way to becoming a superstar! Sophomore Allison Lydic has recently auditioned for the popular talent show America's Got Talent. Lydic has been performing since she was five years old and has sung in her school's choir since she was in 6th grade. Since her freshman year of high school, Lydic has continued to sing in Aria, an audition choir for treble voices, and she has been a part of Boulder High's theater department, Troupe 60. Not only does she perform at Boulder High, but she has also been in shows via Parlando School of Musical Arts. She certainly does not lack when it comes to the performing arts, but what about reality TV shows? In November of 2019, Lydic headed to San Diego to audition for NBC's America's Got Talent.
One may have thought that the audition process started when you walked through the door 15 minutes before the audition. However, Lydic said it was just the opposite: "The process started about a year before. I chose a selection of five songs, and I started practicing day and night." Lydic explained that her experience got off to a rocky start. About a week before she went to her audition, she started to get really nervous and ended up getting sick, making her even more nervous. "I flew out to San Diego early the day before to prep. When the day finally rolled around, I woke up so sick that I had no idea how I was going to be able to sing."
"We got to the convention center and filled out a bunch of paperwork," she said, "then waited for three hours in a room full of people who were also super nervous. When they finally called my number I was ready, and I got moved into a new waiting room, but this time, there was only ten people. Two more hours of waiting later, I got pulled into a room with a producer." She said she was terrified that her sickness would hinder her performance, but luckily it magically disappeared for the five minutes that she performed. "I sang Bennie and the Jets by Elton John, and it went amazingly! Everyone in the room was very impressed. I was told that I would get a call January/February if I were to move on to the next round. There was a very strict no camera rule, as they filmed it all and the producers owned all rights to it."
Auditioning is never an easy process for anyone; there is always some uneasiness that comes with it. I asked Lydic why she wanted to audition, and she replied that "[she] auditioned because singing is [her] passion and [she] truly believe[s] that music is therapeutic; [she] want[s] to be able to help people with music the way it has helped [her]." Lydic has been thinking about auditioning since she was little and she was waiting until the right time came and until she felt ready. She did a lot of research and registered online. "Now I'm anxiously awaiting," Lydic said, "I could get a call any day now that could change my life, and if I don't, that's perfectly okay too. It was still a growing and learning experience, and everything happens for a reason." Only a small group of people knew that she was going beforehand. After the audition, she made an Instagram post, and the support and love of all the fantastic people in her life was very heartwarming. Lydic is the perfect example of following your dreams and sticking with your passion because you never know where it will take you.