Boulder High Concerto Competition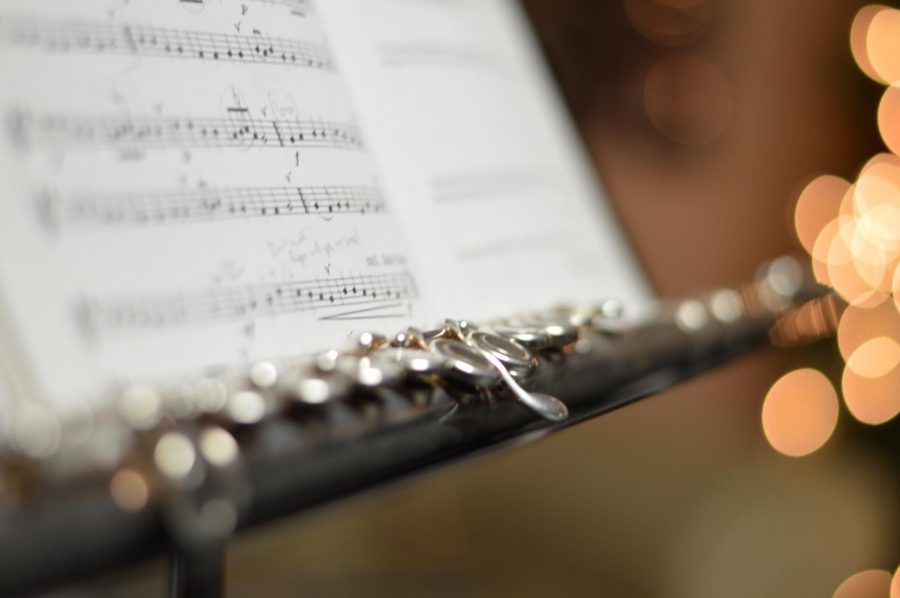 Just before winter break on Dec. 6, 2019, 13 Boulder High student musicians competed in the annual Boulder High School Concerto Competition. Students performed on a variety of instruments: violin, viola, cello, bass, flute, trumpet, piano, and even timpani (big brass kettle drums). 
A concerto is a piece for a solo instrument that is meant to be accompanied by an orchestra. These pieces are usually longer than regular compositions, with singular movements (sections) sometimes lasting more than fifteen minutes. The award for winning first place is the opportunity to perform the solo at the final May concert with Chamber Orchestra and Wind Ensemble. The student who wins second place plays with the junior orchestra, Orchestra 3. 
Students from this year's competition shared that they practiced their pieces for multiple months in preparation, some for more than a year. Junior Luke Tsuchiya won 1st place in this year's competition, playing Concerto in G Major by Nanny (Dragonetti). When asked about his piece, he explained, "It's kind of the standard repertoire for bassists. Most of the time I practiced maybe an hour a night, but then about a month before the concerto competition, I practiced like six hours." This dogged preparation truly paid off. 
"The auditorium kind of sounds bad, so I thought it didn't go well," he confessed, "But I don't really remember much about the performance, I was kind of, like, in it." The piece is very technically challenging: much of it is up very high on the fingerboard, and intonation is very important.
Senior Tyler Irving won 2nd place in the competition with the Mozart Flute Concerto in G Major — the only concerto Mozart wrote for the flute because he hated the instrument. Irving leaned the first movement back in June. "I felt like [the performance] went well. It was the first time that I'd ever played a piece memorized. That was hard because there are a lot of repeating variations of runs in thirds. I'm most excited to get the experience of playing with an orchestra because I've never done that before."   
Senior Amina Gilbert, who performed Mozart's Violin Concerto in D Major, confided that she planned to play her concerto last year but wasn't ready, so she continued to fine-tune it until this year's competition. "This year I had a little bit of a better time, but I did still make the poor decision of cramming," she remarked. "I probably should have done more work in the beginning, so these past couple weeks I've been practicing a couple hours a day."
All of the performers that were interviewed described their positive experiences. Senior Ella Marshall, who played the Viola Concerto in A Minor by Henry Casadesus, confessed, "that was my first solo performance, ever, in my life, so I was just proud that I did it, and I'm glad it's over now. I was really nervous in the morning, and I went to the first period and my hands were numb. But once I got on the stage it was mostly fine." She gave wise advice: "Everyone should do stuff that scares them."
The Concerto Competition is an incredible opportunity for musicians of all levels to perform in a competitive setting in front of insightful judges and an audience of supportive peers. Perhaps more importantly, the Boulder High Concerto Competition is a very rare opportunity. Most musicians — even serious ones — often have to wait until they have a performance degree before getting the chance to play with a symphonic orchestra. Boulder High is lucky to have such a strong orchestra and band to accompany these talented winners.