CU's Homecoming Concert Review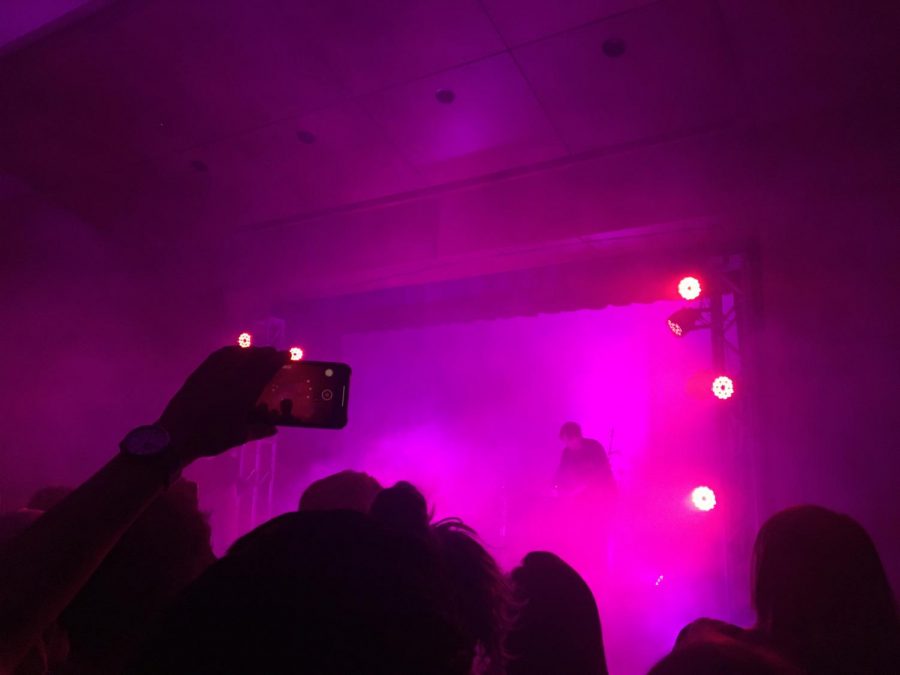 On Tuesday, November 5th, CU held its annual Homecoming Concert. The concert took place at the University Memorial Center (UMC). The doors opened at 6:30 pm, and the concert itself began at 7:30 pm.
The show had a pleasant ambiance and an enthusiastic yet relaxed audience. The audience was a different scene from the typical crowd Boulder High students hang out with, as it consisted almost entirely of CU students. The crowd was fairly large, but not to the point of discomfort. Other than the grinding couple nearby, people were respectful and seemed to be absorbed in their own worlds, swaying to the music. As well as good music, there was also an impressive show of flashing lights, appealing not only to the average Snapchat-loving college girl but also to the energy-sensitive, free-spirited student. In addition, a smoke machine was frequently used, creating a dramatic effect.
This year's concert featured artists such as Dafna, Johnny Utah and Goth Babe.
Dafna started off the show, singing some covers as well as her original songs. Original songs included: "Valentine", "By Myself", and "Swimming". She also covered "New Lover", as well as a song by The Cranberries. While Dafna was performing, the lights alternated between a light purple and a dark blue. Dafna was very open with the audience, talking about her personal life and emotions, and integrating it into her song lyrics. Best of all, her outfit stole the show. She wore a bold striped shirt, accompanied by large eye-catching heart-shaped glasses. The heart-shaped glasses seemed to be a theme within the band, as most band members were caught wearing them.
Johnny Utah was on stage after Dafna, completely changing the atmosphere of the show. Because he is a "new artist" (in Utah's words) with not many songs, he kept it short, even repeating one of his songs at the end. When Utah performed his hit song "Honey Pie", the crowds went crazy. It is safe to assume that this may have been the only song that these people knew the lyrics to, as it is a popular song on TikTok. Still, his other songs were also engaging and enjoyable to listen to. Utah was very communicative with the crowd, and he seemed very relaxed and confident. He made jokes throughout his performance, and he seemed very chummy with his bandmates, clearly doubling as his close friends.
Last was Goth Babe. The crowd seemed the most enthusiastic when they came out, cheering the loudest out of all the performers. They started off with their well-known song "Velvet Sheets", and followed up with other songs from their various albums. Lead singer Griffin Washburn sported overalls and showed off an impressive mustache that captured the crowd.
If you are interested in attending other concerts around the Boulder area, check out Fox Theater, Boulder Theater and Red Rocks.